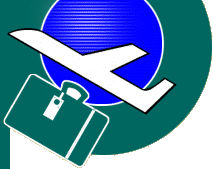 Airport Taxi Service

Read our blog to know more on our taxi transfer to klia/lcct and subang airport. Three different services, three different companys under one roof and manage by experts in this service. The taxi drivers them self.

Guideline

We have two methods of booking a taxi service to KLIA and LCCT airport.

As for an immediate klia /lcct airport pick up you may call our hotline numbers directly or post an email to booking@lccttaxi.com for advance booking.

Please make reservation by providing your booking details as below

i. Name, address and contact-able phone number.

ii. Flight details, approximate arrival departure time.

iii. No. Of passengers and luggage size.

iv. Type of transfer you require and time of pick up.

As for Internet Booking to klia and lcct, Obtain a login password by email at booking@lccttaxi.com and fill an order form. You will get a confirmation via email within 72 hours. This method is best used for customers outside Malaysia and planning a long holiday.

As for your city tour and transfer services, you may click www.wauholiday.com or send an email to booking@lccttaxi.com for reservation.

KLIA/LCCT Airport Taxi
Mission Global Transport
NS 0017805 –x
Lot 1950, Jalan 18/42, Sri Serdang, 43300 Sri Kembangan, Selangor Darul Ehsan
.
Tel:+603.8948.6590

Fax:+6089381149
2012.08.19
2009.04.12
2008.10.05
2008.10.01

Wednesday, August 22, 2012

Mission Global Transport Taxi Team

Mission GlobalTransport is a airport taxi booking company with a team of 30 budget taxis, 5 executive taxis and 5 family vans registered under one roof to undertake airport transfer to klia /lcct and subang airport which includes local country tours. You may call on our total toll free line 1800-88-8444 for booking or book on line with via your mobile phone.

10:37 pm ict

On board charges for taxi to klia /lcct taxis

Once again being the first company to introduce an onboard phone, laptop charging utilities. Customers to airport not only enjoy free wifi but charge both their hand phone and laptop on their journey to the klia /lcct airport for free. Thanks to Mission global transport Technology Developing team to come such good ideas.

10:31 pm ict


To Book a budget, executive or family van call

Toll Free Line: 1800-88-8444

Offfice Tel:+603.8948.6590

Supervisior: +601.9362.8054 - Saravanan

+601.9236.3075 - Kamaruddin

KLIA /LCCT airport Transfer Rate

Bagan Lalang, Batu tiga Shah Alam, Bdr. Bukit Puchong, Bdr Puteri, Puchong, Glenmarie,Jln. Puchong Bt. 6 -12, Jugra Banting, KL Saujana, Kampung Melayu Sbg' Lembah Subang,Kajang, Kelana Jaya, Mardi Serdang, Padang Jawa, Petaling Jaya, Pekan Lama Bangi, PJS 1-5,Puchong Perdana, Puchong Jaya, Puchhong Permai, Puchong Prima, PuchongUtama, Bdr. Puchong, Subang Jaya, Shah Alam 2 -28, Shah Alam 29 -34, Shah Alam 42 - 49, Subang Hi tech, SS 13, Sri subang, Subang Indah, Subang Airport, Sungai Chua, Sungai way,Sri Serdang, Serdang Raya, Sunway subang, TUDM Subang, Tmn Mayang, Tmn Maga Mas,Tmn Mayang Jaya, Taman Kiara, Kajang, Kelana Jaya

One way 65.00
+mid-night surcharge +20.00

Ara Damansara, Aman Suri, Ampang Park, Bangsar, Bukit jalil, Bukit Jelutong U8, Bdr. Tasik Selatan, Bandar Utama, Bkt. Damansara , Batu Belah Klang, Bukit Raja, Bukit Rimau, Bukit Tinggi Klang,, Casa Damansara, Damansara Jaya, Damansara Heights, Damansara Indah, Desa Petaling, Damansara Utama, Faderal Hil, Happy Garden, Jalan Klang Lama, Jln Kuchai Lama, Kuala Lumpur, KL Sentral, Klang, Kg Melayu, Kg Jawa, Kampung Idaman, Mont kiraraPetaling Indah, Petaling Jaya 16-24, , PJU 1- 41, Puncak Damansara, Pantai Dalam, Pantai Hill Park, Pudu Raya, Puncak Jalil, Serdang, Sungai Besi, South City Plaza, Sri Petaling, Suntex Garden, Sri Sentosa, Sri Hartamas, Sunway Damansara, Sungai Udang, Sungai Rasak, Shah Alam 30-34, , Tmn Bukit Desa, Tmn Desa, Tmn MedanTmn OUG, Taming Jaya, Taman Maga Cheras,Taman Mulia Cheras, Taman Salak Jaya, Tmn. Sg. Besi Indah, Tmn. Botanica Klang, Tmn Andalas, Tmn Sentosa Klang, Tiara Damansara, Tropicana D'Sara, US Embassy

One way 70.00

+mid-night surcharge +25.00

Ampang Point, Ampang jaya, Bukit Tengku, Bukit Subang, Bdr. Mahkota, Bdr. Permaisuri,, Bdr. Tun razak, Bkt. Raman putra, Bkt. Ampang, B B Sentul, Cheras Bt. 2-9, Datuk Keramat, , Jalan Duta, Jalan Ipoh Jalan Kucing, Jalan Sentul, Jalan Pahang, Kenny Hlls, Keramat AU, Kg. Pandan, Kota Damansara, Pandan Indah, Port Dickson, Pandan Jaya, Pandan Perdana, Pelangi Damas., Pandamaran, Pulau Carey, Mutiara Dama., Meru Bt.2-8, Setapak Jaya, Sunway Dama., Sg Buluh, Segambut, Shah Alam U2,8,9, Tmn Cheras, Tmn. Maluri, Tmn. Midah, Tmn. Kesuma, Tmn Setapak, Taman Duta

One way 75.00

+mid-night surcharge +35.00

Batu Caves, Bkt.Ant. Bangsa, Bukit Lanjan, Gombak, Lukut, Kapar Bt. 2-9, Kapar Klang, Kepong Baru, Kuala Kelawang, Pekan Kapar, Pulau Indah, Port Klang, Pekan Meru, Pinggiran Subang, Manjalara,Mambau, Segambut, Sri Damansara, Subang 2, Tmn Melati, Tmn Permata, Tmn Melawati, Tmn Samudra, Tmn Perwira, Tmn Sri Gombak, Tmn Kp Polis, Tmn Ibu Kota, TAR Kolej, Taman Ehsan, Taman Kepong, UIA, Ukay Perdana, Wangsa Permai, Zoo View

One way 85.00

+mid-night surcharge +35.00

Hourly Booking 35.00

Inter city transfer per trip 25..00